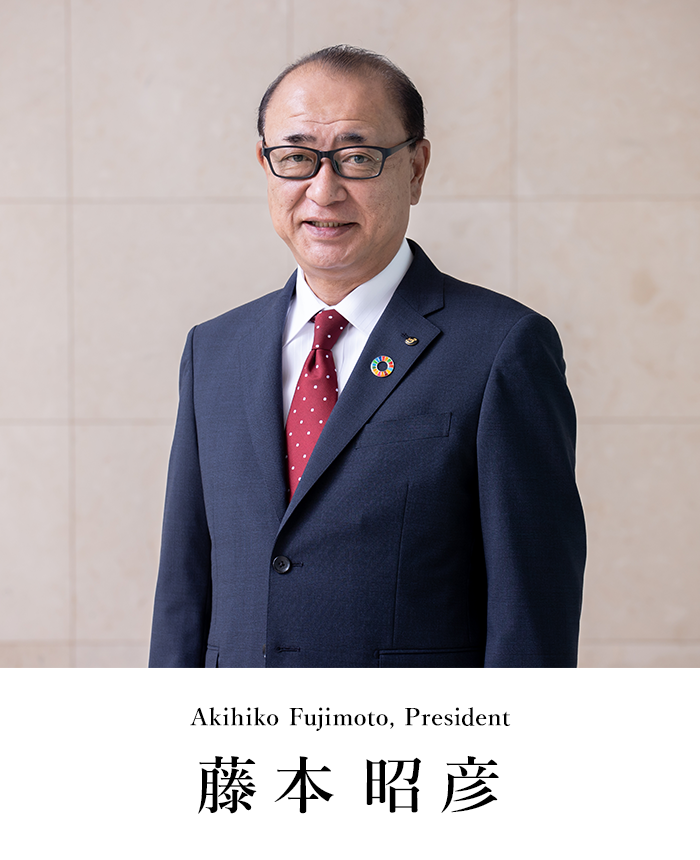 Since 1900, our corporate philosophy has been based on three types of development.
We've been focused on the future for one full century.
Since our founding in 1900, we at Ishihara Chemical have been supported by the rock-solid sense of purpose of those who came before us-a sense of purpose that has been passed down unbroken to us today. Through relentless self-development, we seek to maintain our identity as pioneers. Through unique product development, we seek to contribute to the greater good of society. And through expansive market development, we seek to realize our true potential. These three types of development empower us to shape our own future. We remain committed to creativity so that we can supply the market with high-performance, high-quality products while pursuing ever-higher levels of reliability. While it's no easy task to overturn conventional wisdom, a fresh sense of imagination drives technical innovation and enables us to develop high-value- added products. As a new era dawns upon us, we will continue to shape the future day by day, doing our best to develop products and technologies based on our unique perspective and to create and uncover a variety of needs.
Corporate Information Related Documents